Ethiopia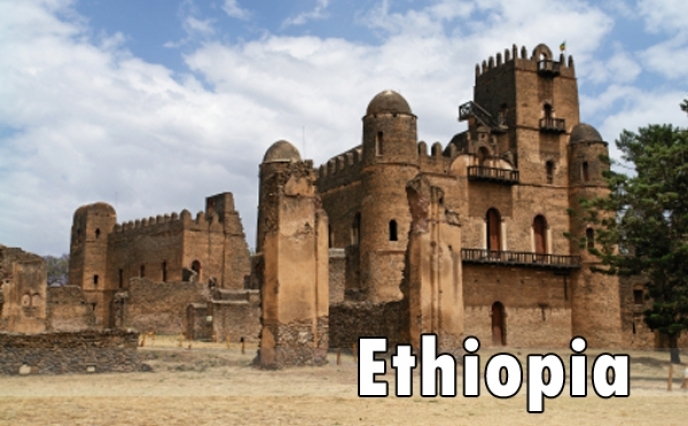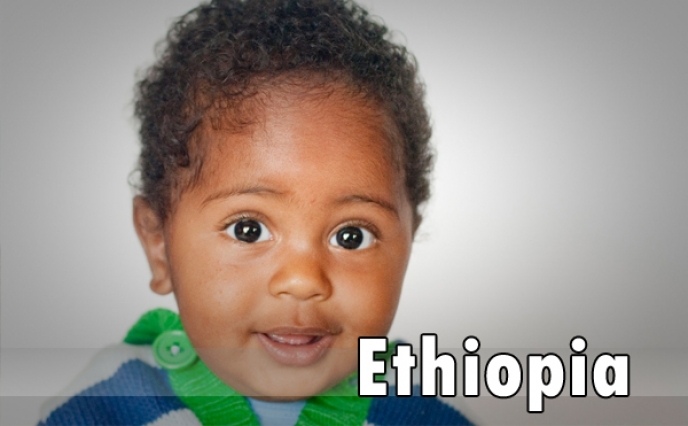 Note: None of the children seen on this page are available for adoption.
We are now accepting new applications. Please call for information.
Our Ethiopia Adoption Program
Children's House has been directly licensed by the Ministry of Justice of the Government of Ethiopia to conduct international adoptions as well as support our humanitarian aid projects since 2006.
The Thomas Center
The Thomas Center is our own foster care center located in Addis Ababa. Having your child live there, once the court approves, allows us to give the best care possible. We are able to send our adoptive families bi-weekly updates and monthly photos of their referred children up until the time they are ready to travel home.
Humanitarian Efforts in Ethiopia
Children's House International sponsors the Monastery of Debre Alama Asira Metria, Saint Mary Andinet Gedam, for One Hundred (100) Orphans: A Multi-purpose Project for Orphan Children at Risk, rendering financial support towards the psychosocial and economic rehabilitation of orphans who are abandoned in the town of Atsbi, and assisting them to be responsible citizens.
Children's House International sponsors the Debre Alama Asira, Saint Mary Monastery Irrigation Project: A Multi-purpose Project for Monks & Farmers at Risk, rendering financial support for the implementation of the irrigation system and animal husbandry for monks and neighboring farmers who are affected by drought in the eastern part of Tigray State in order to create sustainability and contribute in the national efforts to reduce the disaster of drought in parts of Ethiopia.
Children's House is also undertaking to support 150 families in the Bole area of Addis Ababa.  In this impoverished area, we are helping to provide food, clothing and educational materials so that these families can stay together.  These children and families do not have access to even the basic necessities like clean drinking water, food and clothing.  We are working hard to change that, and break the cycle of extreme poverty.
Children's House International is committed to sponsoring these programs. The funds to support these programs come from generous donations, fundraisers, and adoption fees.
Adoption Forms and Fees
For more information including our application, agency retainer agreement and financial agreements and statistical information on the number of adoption placements per year for the prior 3 calendar years, the number of placements that remain intact, the number of families who apply to adopt each year, and the number of waiting children eligible for adoption, click here.
NEWS
June 3, 2013 – Ethiopia Implements Pre-Adoption Immigration Review (PAIR) Requirement
The government of Ethiopia informed the United States that, effective Sept. 1, 2013, it will require all adoption cases filed by United States prospective adoptive parents to undergo the U.S. PAIR process. Ethiopia's Ministry of Women, Children and Youth Affairs (MOWCYA) will require a PAIR letter issued by USCIS in order to make a best interest determination.
Prospective adoptive parents will initiate PAIR by filing a Form I-600 with USCIS before completing the adoption in Ethiopia. If USCIS makes a preliminary determination that the child appears eligible to immigrate to the United States, USCIS will issue a PAIR letter. Prospective adoptive parents must include the PAIR letter in the adoption dossier they submit to the Ethiopian Federal First Instance Court (FFIC) to initiate the adoption. The FFIC will then forward the dossier, including the PAIR letter, to MOWCYA for review.
The new PAIR letter requirement will not affect adoption cases filed with Ethiopian courts before Sept. 1, 2013.
You can find guidance for prospective adoptive parents on the Ethiopia adoptions page of USCIS.gov HERE.
Please review the other alerts and notices posted by the U.S. Department of State HERE.
We are now accepting new applications. Please call for information.
Ethiopia's Adoption Process
It is estimated that by 2010, Africa had 42 million orphans. Ethiopia has the highest percentage of orphans in Africa. Children's House works with several orphanages in different regions of Ethiopia to better serve children and families.
Married couples and single women may apply to adopt from Ethiopia. Upon receipt of your application, your case manager will assign a social worker to conduct your home study. If you live in a state other than Washington, Utah or Florida, you will be sent a list of home study agencies with whom we have a professional agreement to select from. During your home study process, you will complete the required adoption education courses, file for USCIS approval and compile your dossier. Once you have received USCIS approval, your dossier will be authenticated and forwarded to our Country Representative in Ethiopia.
Children's House refers a child to you. The referral information will include photos, developmental and medical information, test results (HIV, Hepatitis B and other blood test results), along with social background that explains why the child is being placed for adoption. Families are allowed enough time to have the information reviewed by their pediatrician and international adoption health specialist. Additional information can be requested if the professionals need clarification.Our families usually must wait approximately 9 – 12 months for a healthy toddler and 12 – 18 months for the referral of a healthy infant.  The wait for girls is longer than for boys.  The wait time for older children, children with special needs and sibilng groups can be significantly less.
Ethiopia's Ministry of Women's Affairs (MoWA) approves the adoption and sends an official approval letter to the Court.
Court Appearance
Ethiopia now requires that all adoptive families appear in court. After the court process is completed, families return to the U.S. Our Ethiopian staff obtains your child's birth certificate and Ethiopian passport, submits all documents to the Embassy and brings your child to the required Embassy medical exam. It will be approximately 2 months before you return to Ethiopia for your Embassy Appointment to bring your child home.
When the time comes, you will travel back to Ethiopia to bring your child home. During this trip, our staff will take you to the US Embassy where you will obtain your child's visa to enter the United States. In some cases a family may have the opportunity to meet with their child's biological family. Cultural activities and sightseeing are planned during this second visit.
Once you are back home, you will complete the required post placement reports and finalize your adoption in your State of residence.
We are now accepting new applications. Please call for information.
Children Available
Poverty, disease and war have left a large number of children without parents. The one thing I want adoptive families to know about Ethiopian children is that even though they have been through so much in their lives, they remain joyful, strong and resilient.  The availability of healthy infants has declined greatly in the last few years.  Ethiopia now focuses more on the adoption of sibling groups, older and special needs children.  While we continue to place healthy infants and toddlers, your wait time for a referral is unpredictable.  There remains a huge need for families for older and special needs children, along with sibling groups.
Parents will receive a complete child study which includes all medical information, legal documentation and proof of orphan status, photos and a video. Children that have been accepted by a family are transferred into our foster care at The Thomas Center. The Thomas Center is Children's House's own foster care center and having your child live there during the adoption process allows us to give the best care possible. We are able to send our adoptive families photos and updates of their children many times during the adoption process. I travel to Ethiopia often to oversee the adoption and humanitarian aid programs.
"(CHI) It's who our daughter was with as well…And then 3 more daughters and a son. We have adopted 8 kiddos, 5 through CHI. We LOVE CHI. Far and above the best agency out there." – Crooks Family
We are now accepting new applications. Please call for information.
Adoptive Parent Requirements
While your adoption journey may begin today, adoptive parents should understand that adoption is a lifelong commitment. A successful homestudy plays a vital role in helping on your preparation to become adoptive parents. Our trained and caring professionals respect your confidentiality as we work together to educate and create an accurate portrait of you as future adoptive parents. The home study is the first step toward parenthood.
Approved Home Study
An approved home study, preferably completed by a COA Hague accredited social worker, will ensure that all of the Ethiopian requirements for families are met during the home study process. The home study begins with adoptive parent education and a thorough evaluation of your family that will include several background clearances, medical evaluations and financial stability. Your home study is the foundation on which USCIS and in country approvals for international adoption are based. They enable adoptive parents to learn, reflect, and prepare for parenting. It involves opening your hearts, minds, and home to a social worker through a series of meetings and gives you the opportunity to ask all the questions you may have as well.
USCIS Immigration Approval
USCIS immigration approval is required for all international adoptions (this includes an FBI fingerprint results). This approval allows your newly adopted child to receive a VISA from the US Embassy, enter the US, and become a citizen.
Couples married for at least three years and unmarried women are eligible to adopt from Ethiopia. You must be at least 25 and not more than 45 years older than the child you adopt. Older parents are considered for school-aged children on a case-by-case basis. CHI has no restrictions as to religion.
We are now accepting new applications. Please call for information.
Travel Process
Ethiopia requires families make two trips.  Families must be present at the court hearing. You will spend a few days visiting your child, appear in court and then return back to the USA. The positive thing about this new requirement is that if both parents travel for the court hearing (highly recommended), your child will become an automatic US Citizen as soon as he/she enters the USA. In cases of hardship, one parent can travel with a Power of Attorney from the non-traveling spouse. In this case, you must readopt your child in your state of residence when he/she comes home.  It will be approximately 2 months in-between your trips to Ethiopia, but this time period can and does change often.  Your case manager will keep you up-to-date on changes.
On the second trip, when you travel back to Ethiopia to bring your child home, one or both parents can make this trip. Your stay in Addis Ababa will be four days and five nights. We suggest direct flights for this second trip and we will help you plan your travel.
Most people in Ethiopia speak English and the hotels are beautiful, the food is great, and you will have a wonderful time.
Escort Option
We strongly urge you to travel to bring your child(ren) home from Ethiopia. However, since Ethiopia has instituted the new policy where you must appear in court, you may choose to have your child(ren) escorted home when they are ready to travel. This will add approximately one – two months to your adoption process.
We are now accepting new applications. Please call for information.
Children Waiting for Families in Ethiopia
Waiting… waiting… waiting… why are these children without families? They are available for international adoption for many reasons. This is most often due to their birth families inability to parent based on poverty. Poverty worldwide creates the need for international adoption, but it is not the only reason. Education is another common factor. In many countries, birth control is not widely offered nor is it taught in the family, community or in school. Birth mothers also can lack education on how to parent a child or have the capability to earn a living wage to support the child. So education can play a large part in children becoming available for international adoption. In some situations, when a birth mother does become pregnant she may be shunned by both her family and her community. Many times this leads to desperate situations that force a birth parent to either abandon or relinquish their child. Sadly, there are other factors that create orphans, war, worldwide famine, drought, and in some countries the AIDS epidemic have also created a need for adoptive parents.
We are now accepting new applications. Please call for information.
Country Facts
Is the mystical kingdom of the Queen of Sheba calling you?
Ethiopia and Abyssinia are mentioned numerous times in the Bible, Qur'an and Hadith. It's culture and traditions date back over 3,000 years. The skeleton of Lucy, a woman that lived 3.2 million years ago, was found in a remote corner of Ethiopia Ethiopia is slightly less than twice the size of Texas, with its highest point being 4,533 m (14,868 ft.). You will see beautiful contrasting scenery with lush green plains and arid mountains. Ancient architectural marvels remain such as the Church of St. George, which is referred to as the 8th Wonder of the World. It is widely believed that coffee originated in Ethiopia, and coffee beans are the country's largest export. During your stay in Ethiopia you will participate in an authentic Coffee Ceremony and experience many unique and impressive sights and sounds. The modern political capital of Ethiopia is Addis Ababa, with a population of more than two million people. Addis Ababa, nestled in the foothills of the Entoto Mountains, enjoys a moderate climate year round.
Ethiopia and its People
Ethiopia has 77 indigenous languages. Amharic is the official language, and English is the most widely spoken foreign language. English is spoken in secondary schools and universities. According to the national census conducted in 2007, over 37 million people or 43.5% were reported to be Ethiopian Orthodox Christians, over 29 million or 33.9% were reported to be Muslim, just under 15,7 million, or 18.6%, were Protestant, and just under two million or 2.6% adhered to traditional beliefs. Ethiopian cuisine consists of spicy vegetable and meat dishes, served with injera, a large sourdough flatbread, made out of fermented teff flour. Ethiopians eat with their right hands, using pieces of injera to pick up bites of food.