USA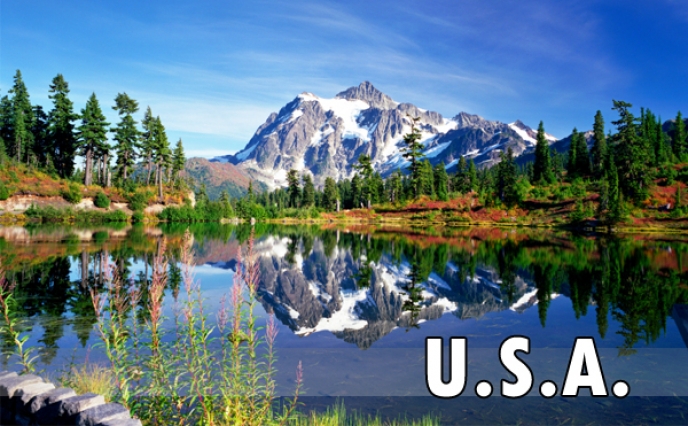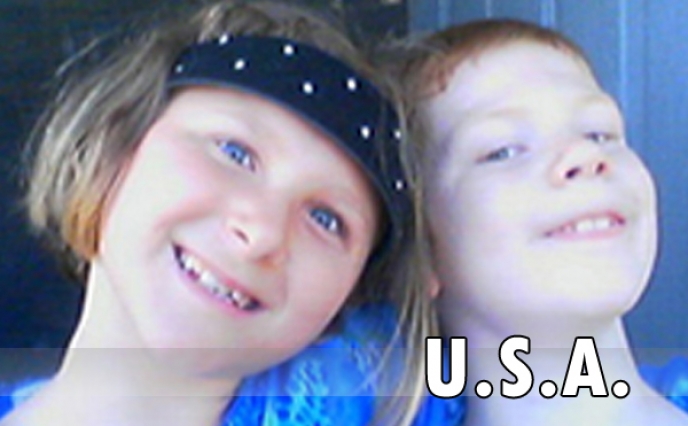 U.S.A Adoption Overview
There are an estimated 100,000 children currently in the foster care system in the United States that are legally available for adoption. These children are waiting for their forever families to come forward and parent them! Washington state children, who have been abandoned or removed from their parents for various reasons are in need of a family to adopt them. Sadly, many of these children get lost in the system due to misconceptions of the difficulties of adopting domestically. Children's House International has accepted the challenge and will help you every step of the way!
Foster to adopt Resources:
Families who adopt through the state of Washington may also be eligible for additional resources and support through Washington State's Department of Human Services, through the Adoption Support Program. The services that may be available include health insurance, respite care, monthly stipend for care of the child, and referral to resources, up to $1500 possible reimbursement for adoption expenses.
Adoption Forms and Fees
For more information including our application, agency retainer agreement and financial agreements and statistical information on: the number of adoption placements per year for the prior 3 calendar years, the number of placements that remain intact, the number of families who apply to adopt each year, and the number of waiting children eligible for adoption, click here.
Adoption Process
The approximate time frame from application through placement of the child is 24 months or more.
Home Study
All prospective foster adoptive parents must undergo an adoptive home study. The purpose of the adoptive home study is to evaluate whether parents are qualified to adopt. The process involves education and preparation as well as the gathering of information about the prospective parents. Your Case Worker will be able to answer most of your questions and concerns.
Home Study Approval
The home study has to be approved to continue with the adoption process. The length of time from the last contact with the social worker to approving the home study varies, but the agency goal is to have it completed within 90 days. Home Approval According to Foster Home Licensing Checklist
The home must pass the inspection according to the Foster Home Licensing Checklist which will be provided in the Home Study Packet.
Agency Retainer, Financial, Letter of Understanding
All prospective adoptive parents must agree to sign the agency's retainer agreement, financial agreement and letter of understanding. These documents protect both the agency and the family. Prospective adoptive parents must be willing to attend educational classes both required by the state foster system as well as those set before you by CHI in the event that your social worker feels you need more understanding and preparation.
Child Selection
• A social worker contacts you about a specific child.
• You contact the social worker about a child you either found on a website or heard about.
Disclosure of information. You and your social worker need to be in contact to get background information about the child. At this point you may start working with 2 different social workers – yours and the child's.
Statutoriy, the full history on the child' family, medical, and social background must be disclosed to you (WAC 388-27-0090). Once this is done, you and the respective social workers need to decide if this is a good placement.
Visitation & Placement Process
Ensure that there has been a complete disclosure of the child's family, medical, and social background. (WAC388-27-0090) Visitation begins. It can take 2 weeks to several months to place the child in your home depending upon the child's needs:
• Age
• Location of adoptive family to current placement
• School
• Child's well-being
Visitation usually begins at a location considered safe for the child (foster home, McDonalds). The first visit starts with just a couple of hours. Gradually visits lengthen in time, leading to a first overnight. Visits get progressively longer until the child officially moves to their new home.
Post Placement
Services. Your case worker continues working with you until the actual adoption finalization. Together, you will arrange for any needed services (child and family, medical, counseling, schooling).
Health and safety checks.
The case worker comes out to your home to check on the well-being of the child and family at least once every 90 days until the adoption is finalized.
Legal Procedures and Finalization
1. Contact an attorney. You may find your own or ask your case worker for a list.
2. Complete the Adoption Support application provided to you by your social worker. When the application is completed and filed, an Adoption Support Program Specialist will be assigned to you.
The program specialist will review your application to determine if the child qualifies for the program according to state and federal rules. A negotiated contract (called an agreement) outlining program benefits and terms will then be presented for signature. The adoption must not be finalized until the agreement is signed by you and the DSHS representative.
3. Your social worker completes a post-placement report. This report provides the court with an update on the child's and family's well-being since placement.
4. DSHS provides a Consent to Adopt. This is a written statement authorizing that the child may be adopted.
5. Your case worker sends your attorney a packet containing documents needed to finalize the adoption.
6. Your attorney prepares the documents to present to the court, files the petition to adopt, and gets a court date to finalize the adoption.
On the date of finalization you will go to court as advised by your attorney. You may take as many family and friends as you want. You may also bring cameras and video to record this special event.
Children Available
There is a need for families to adopt primarily older children in the State of Washington. Some, but not all, of the children in the foster care system have been exposed to domestic abuse or trauma, some have been exposed to poverty and disease, some have been exposed to drugs and alcohol, some have simply been abandoned, but all are in need of a forever family.
Children from range in age from toddlers to 17 years of age are available for adoption, though most children are 5 and older. Many sibling groups are also available, in varying ages and ethnic backgrounds. Some of these children have experienced various degrees of neglect or abuse and may have cognitive and physical or emotional delays. The health and social histories of each child are usually given at referral.
These children have a desire to just "belong" to a family of their own. The children are very well cared for within their foster homes. The foster families that have stepped up to care for these children until their forever family have been found. There are many older children just waiting to have their forever home. Are you that forever family?
Parent Requirements
While your adoption journey may begin today, adoptive parents should understand that adoption is a lifelong commitment. A successful homestudy plays a vital role in helping on your preparation to become adoptive parents. Our trained and caring professionals' respect your confidentiality was we work together to educate and create an accurate portrait of you as future adoptive parents. The home study is an invaluable first step toward parenthood.
Approved Home Study
An approved home study preferably completed by a COA Hague accredited social worker who will ensure that all of the Chinese requirements for families are met in the home study process. The home study begins with adoptive parent education and a thorough evaluation of your family that will include several background clearances, medical evaluations and financial stability. Your home study is foundation on which USCIS and in country approvals for international adoption are based. They enable adoptive parents to learn, reflect, and prepare for parenting. It involves opening your hearts, minds, and home to a social worker through a series of meetings and gives you the opportunity to ask all the questions you may have as well.
USCIS Immigration Approval
USCIS immigration approval is required for all international adoptions (this includes an FBI fingerprint results). This approval allows your newly adopted child to receive a VISA from the US Embassy and enter the US and become a citizen.
The State of Washington's foster to adopt program is open to the following applicants:
Singles, Married or Divorced, Male or Female, or Unmarried Partners. Applicants must be at least 21 years of age, in good physical health and able to pass local, state and nationwide (FBI) a criminal background checks.
Washington State requirements:
Families have an approved home study and home inspection completed. State basic qualifications to become a foster adopt parent: Adoptive families must also take the foster to adopt PRIDE training classes and the First Aid/CPR and Blood borne Pathogens/HIV/AIDS Classes. The certification is good for 2 years and is provided by local DCFS offices free of charge.
Travel Process
Children reside in Washington State with licensed foster families. Depending on the region of the state where your child is residing along with his/her personal needs will be the deciding factor of the length of the trip to Washington. Transitioning can take from 1-3 weeks. ICPC will be involved in the children being placed outside the State of Washington. This is usually determined upon acceptance of the referral.